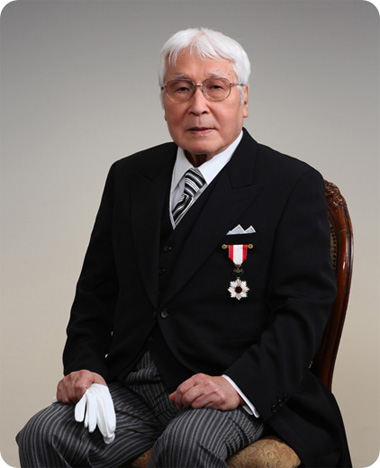 Ochi International Ballet
Minoru Ochi founded his ballet institution in 1949 on his principle of "establishing the tradition of full-scale classic ballet in the Central Japan region to contribute to the development and promotion of the artistic culture". In 1980, in commemoration of the 50th anniversary of the death of Anna Pavlova, his institution was granted the title of "Pavlova Memorial" from International Conservatoire de Dance de Paris. On that occasion, the institution was renamed to "Pavlova Nijinsky Memorial Ochi International Ballet". In 2009, Ochi International Ballet commemorated the 60th anniversary. Since its establishment, the institution has been playing an active part with a global perspective, including the participation in international ballet competitions. A number of its students won high ranking, including the first Japanese prize winner in Moscow International Ballet Competition and Varna International Ballet Competition.
In 1975, Ochi International Ballet invited Ms.Violetta Vovt, an owner of the title of People's Artist of the USSR, as a full-time professor. Since then, calling on renowned instructors from Russia every year, it has been providing academic ballet education at 20 branches of Ochi International Ballet Academy in three prefectures of the Central Japan region.
In 1979, Ochi International Ballet was awarded the Culture Prize of Aichi Prefectural Art Encouragement. In 1991, it also earned the Nagoya Citizen Art Festival Prize for the performance of "Giselle"(ballet in 2 acts). In 2003, it received the same prize again for the performance of "La Bayadere"(ballet in 3 acts). In 1995, Valerii Kovtun (Kiev Ballet) took the office of Artistic Director of Ochi International Ballet.
Ochi International Ballet can be said as playing a leading role in the ballet world in the Central Japan region from the fact that it has invited world-class dancers, including Jose Carreño (America Ballet Theater), Denis Matvienko, Vladimir Malakhov and Tetsuya Kumakawa, to its annual performance stages.
Minoru Ochi
Manager, Chubu Branch, Japan Ballet Association
Councilor, Aichi Art and Culture Network
Honorary Chairperson, Nagoya Western Dancers' Council
Founded "Ochi Minoru Ballet Academy" in Nagoya City (1949).
Choreographed many works, including "Swan Lake," "Nutcracker," "Sleeping Beauty," "Don Quixote," "Giselle," "La Bayadère," "Cinderella" and "Pétrouchka." Created" Himiko," "Ikkaku Sen'nin" and other works out of Japanese ancient stories.
Appointed as Japanese Representative Examiner of Moscow International Ballet Competition (from 1981), Varna International Ballet Competition (from 1983) and Serge Lifar International Ballet Competition in Kiev (1993). Set up "All Japan Ballet Competition in Nagoya" in 1991, and welcomed Yuri Grigorovich as Chief Examiner, which is now one of the greatest contests in Japan with the participants of over 500 dancers from home and abroad.
Received "Nagoya City Art Grand Prize"(1995), "Aichi Prefectural Governor Commended Cultural Order Award"(1996) and "Japanese Minister of Education, Culture, Sports, Science and Technology Commended Prize"(2001) for his dedication to the promotion of the classic ballets in Japan and relevant achievements. Granted the appellation of "Art Honorary Professor" from Ukraine Ballet Academy (1996), and received "Sergei Diaghilev Award" from Ballets Russes (1997). Received "The Order of the Rising Sun, Gold and Silver Rays"(2013)